Royal FloraHolland signed the Plastic Pact NL on 21 February 2019. This defines our ambitions for the year 2025:
Plastic products and packaging will be made from 100 percent recyclable plastic.
In 2025 we will use 20 percent less plastic than in 2017.
A minimum of 70 percent of all single-use plastic products and packaging will be recycled without any loss of quality.
All single-use plastic items on the market will be composed of at least 35 percent recycled plastic.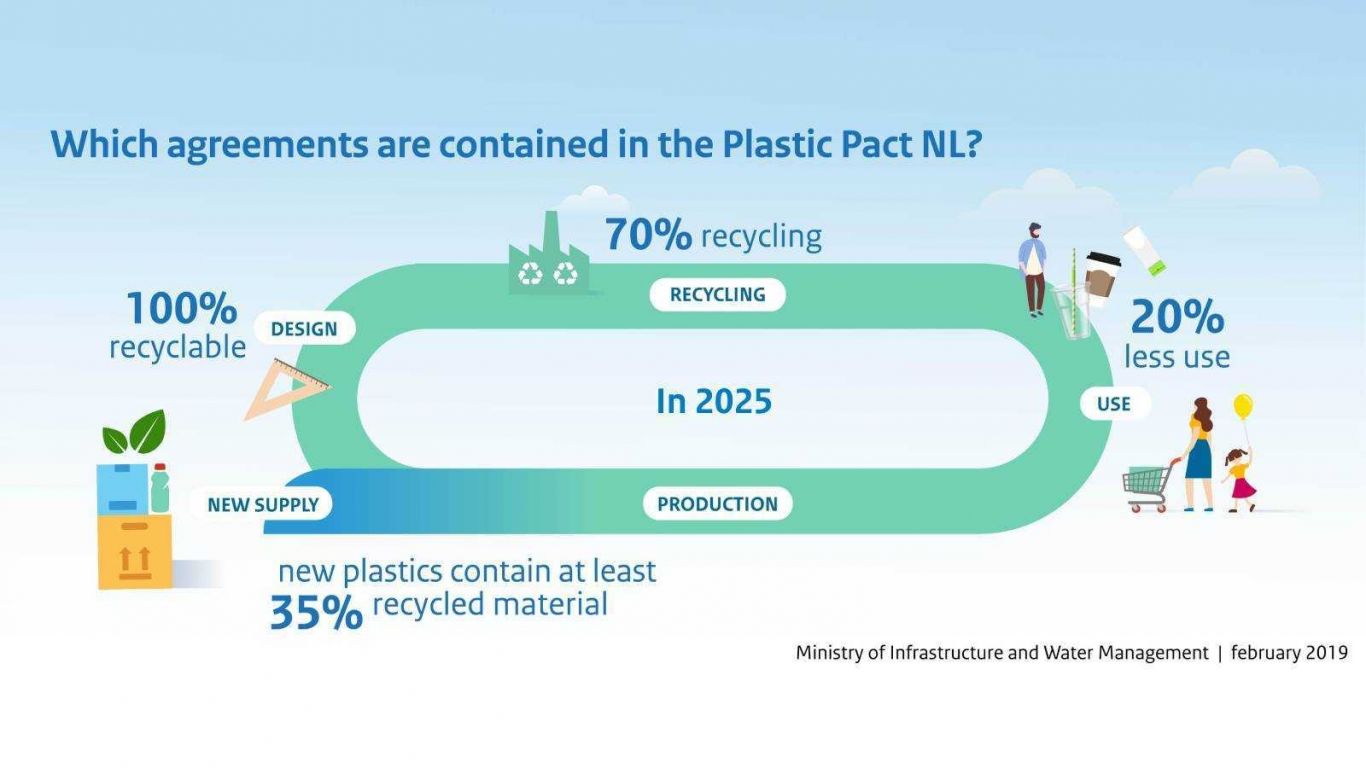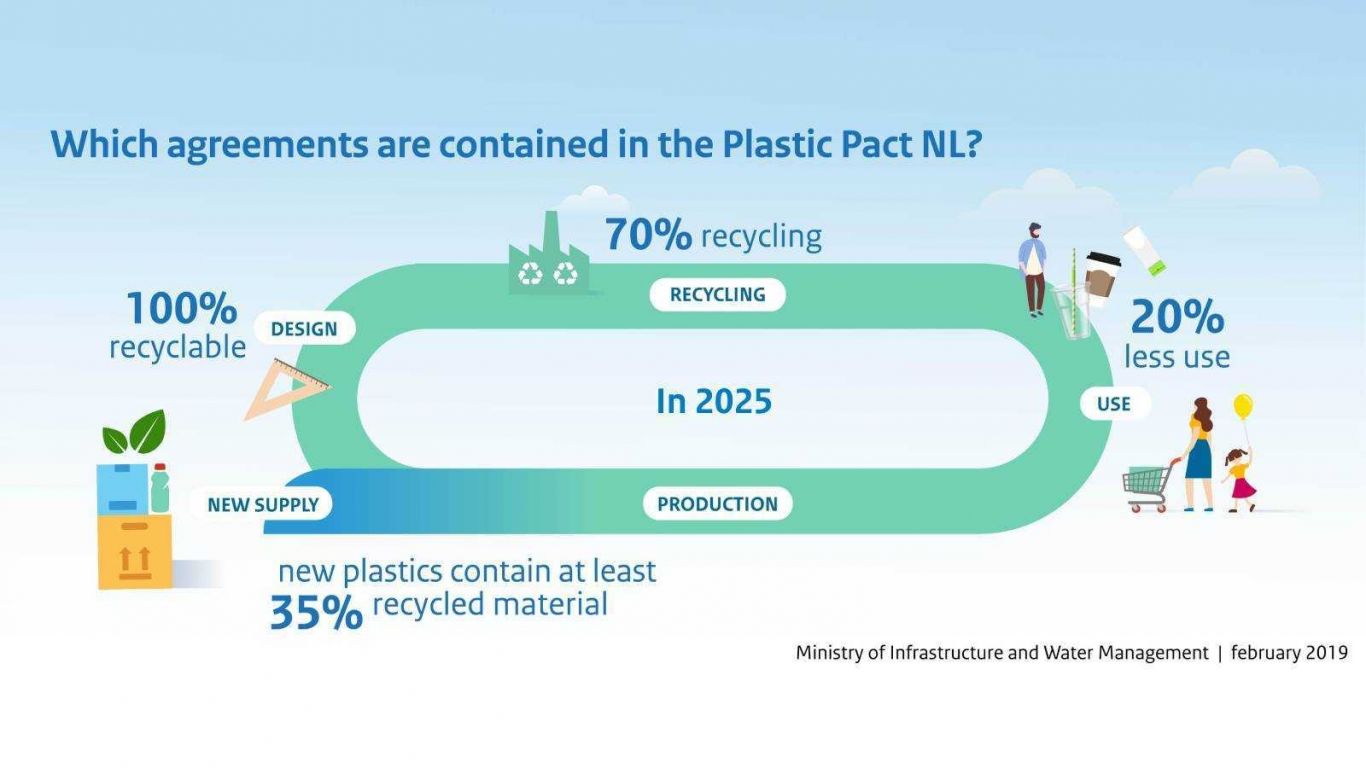 With these ambitions in mind, we will continually reassess our objectives and refine these objectives where possible in the coming years.