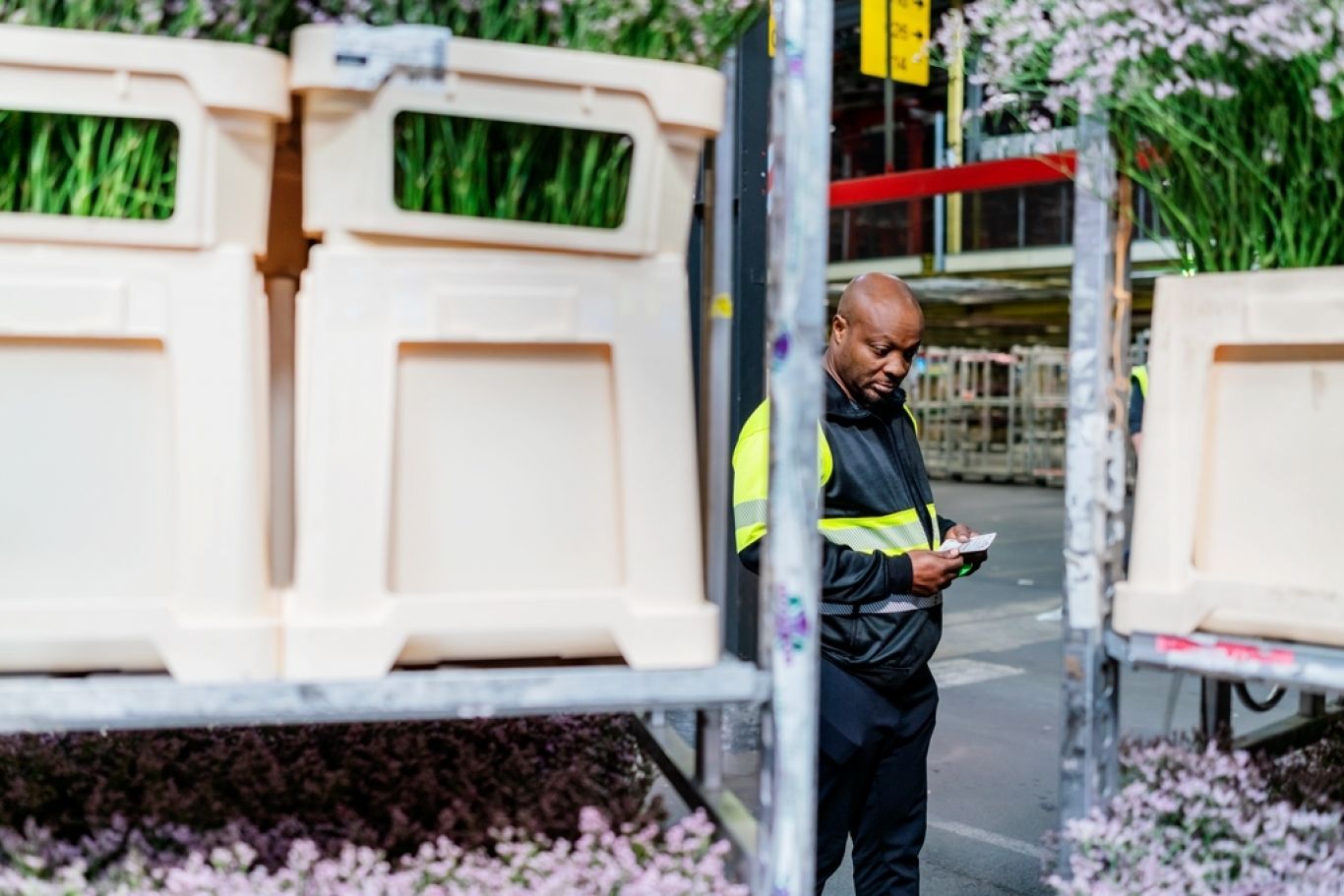 Logistic supplies
Easy and efficient with standard supplies and stock management.
About our logistic supplies
CC-containers
Roller containers that are especially suitable for transporting plants.
Packaging
The right transport packaging for every flower or plant.
Packaging Online
Order packaging easily and send notifications for returns digitally.
Supplies online
Greater control, lower cost.
Auction trolleys
Save time and money with smooth logistics.