Hendriks Eigentijds Thuis: winner of Retail Transform Award Europe
The transformation of a florist company with 16 branches in South-Limburg.
Looking for a new plant and flower concept
In June, Hendriks Eigentijds Thuis was awarded gold in the Retail category by Transform Award Europe in London.
Retail Services specialists Fred van der Hoeven, Nadja Kuptsova and Daniel Pinkse all worked on the business case for Hendriks Bloemen to realise a substantial transformation of the company belonging to Ton Hendriks and Marion van Horck from Limburg. Watch the video and read the interview with Fred, Nadja and Daniel below.
What was the reason for and background to this business case?
Fred van der Hoeven, Business Initiator Retail Services: "Most flowers and plants are sold via florists in Europe. There are ten thousand professionals working hard every day to make consumers happy with the beauty of flowers and plants. In general, these are small businesses with their own specialities, which serve the local market.

Unfortunately, the number of businesses is falling each year. We have seen strong developments in online commerce, compounded by the impact of the coronavirus, but even prior to this issue. There are also florists with multiple outlets. Hendriks is a great example of this, with 16 branches in South-Limburg and continuing to expand further.

Together with the VBW (Vereniging Bloemist Winkelier - Association of Retail Florists) in the Netherlands, we looked at whether we could apply the expertise of Royal FloraHolland to this important sales channel for traders and growers. The Hendriks business case is an inspiring example for business people who are seeking a new flower and plant concept."

What role did you have?
Fred: "My role as Business Initiator was to unite and inspire the right people and parties, and maintain an overview of the process and the project results. The gold award in London is the cherry on the cake for everyone who contributed to this transformation of Hendriks. I am extremely proud of the business acumen of Ton and Marion and the enormous efforts made by the Retail Services Team and the businesses that supported us."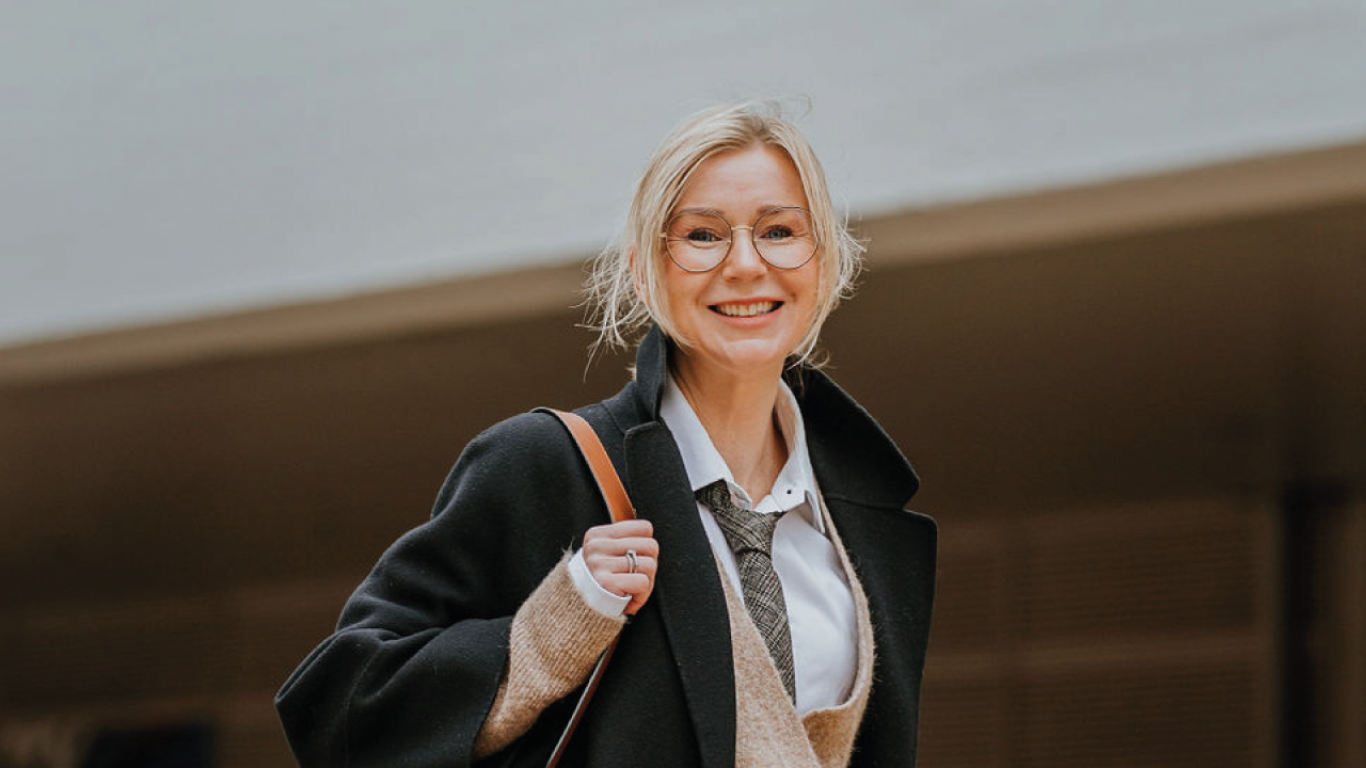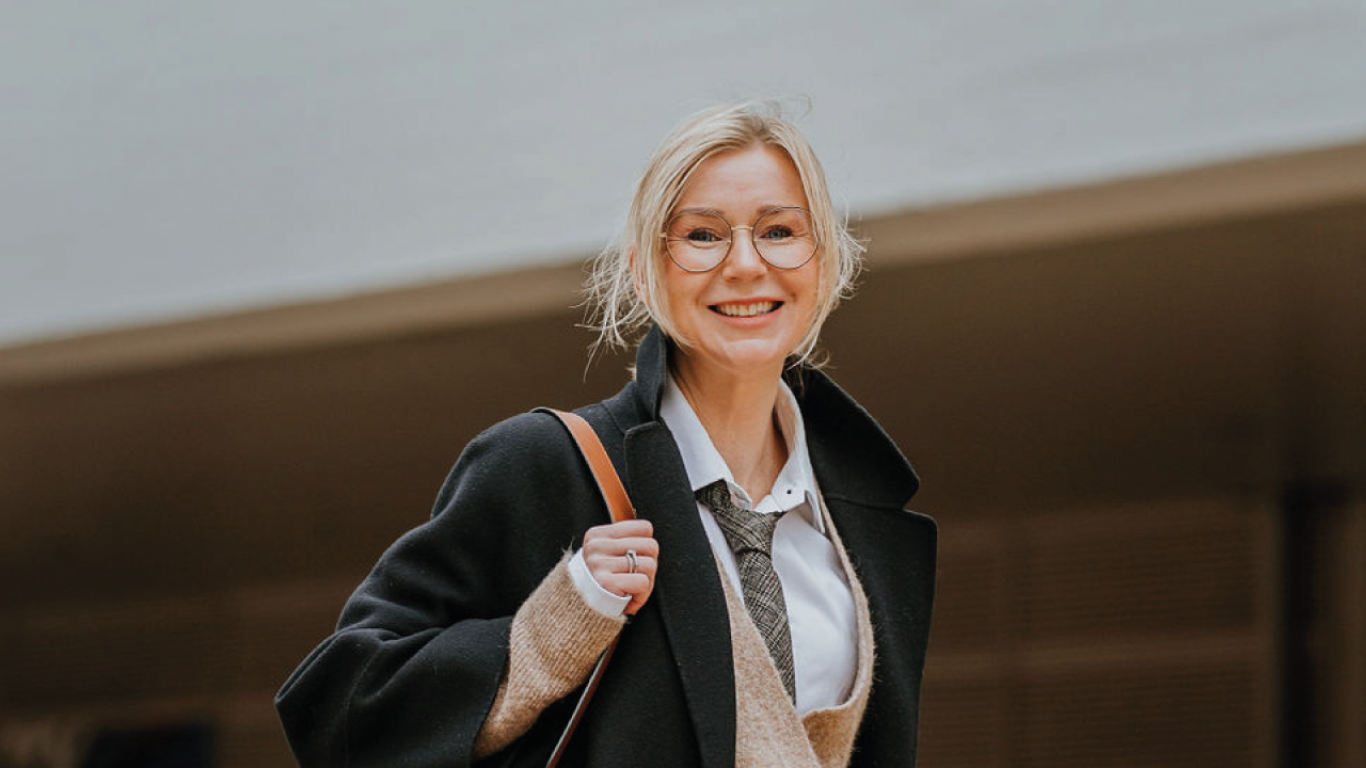 The perfecte match
Aren't the services offered by Retail Services intended to be used by suppliers of large retail chains, such as supermarkets, garden and DIY centres? How did you end up working for a chain of florists?
Nadja Kuptsova, Consultant Retail Services: "That's right. Until two years ago, together with buyers, we largely realised improvement projects among large scale retail chains. Despite this, over 50% of overall flower and plant sales are realised within florist shops. A project for a florist had been on our wish list for quite some time. The challenge herein was to identify the right florist to work with. With this challenge in mind, we approached the Vereniging Bloemist Winkeliers (VBW) and they put us in touch with Ton and Marion. It was the perfect match!

Ton and Marion had been wondering, for a while, how they could improve sales of plants and flowers in their stores. They were very keen to get this project off the ground. As a result of their intrinsic motivation, entrepreneurship and determination, the project turned out to be a huge success. After all, Retail Services can analyse and explain everything, but at the end of the day it's the business person who has to implement it. That was the deciding factor in their success."

What role did you have in this project?
Nadja: "Every category improvement project begins with a category analysis: what is in the store, what is on the shelves, why is it placed there, and for which client is the range intended? Simultaneously, I also examine the retailer's position in the market and compared to the competition. This analysis flags up the various focus areas and illustrates what needs improving. This was also our starting point for Hendriks Eigentijds Thuis."

According to this analysis, what were the biggest problems at Hendriks Bloemen, as it was known at the time?
Nadja: "First, the distinguishing features of Hendriks Bloemen compared to other discount florists and supermarkets. Second, customer perception of the quality of the range. In short, Hendriks Bloemen's image.

Originally, Hendriks Bloemen was a discount florist, and as a discount florist you distinguish yourself on the basis of price. Hendriks Bloemen had low prices and excellent product quality. Hendriks Selection flowers, for example, are of premium quality. Their stores are also well-located with a great deal of passing trade: all in shopping centres and in retail areas where people do their everyday shopping. But they are also where supermarkets can be found. This means that they are in direct competition with not only the other florists but also with the supermarkets, with their characteristic promotional offers and low prices for plants and flowers.

Hendriks' product quality was significantly better, but the outdated product presentation and lack of excitement in store meant this was not obvious and even a little lacking in credibility as far as the consumer was concerned. We realised that we were not only taking on a project focussing on optimising the sales of plants and flowers, but that we were also facing a brand positioning issue."

New positioning
What do you mean by a brand positioning issue?
Nadja: "We had to identify what makes Hendriks Bloemen unique. How could it be distinguished from the supermarkets and other florists? And how could they become more appealing to their chosen target group? It was clear that the pricing strategy (the race to the bottom) was not sustainable. Ton and Marion had also realised that they would have to replace the purely discounter profile at some point. But the big question was: where do we go from here?"

How did you identify what makes Hendriks special, how they are unique, what distinguishes them?
Nadja: "Hendriks' unique selling point actually came from another aspect of the business. As well as Hendriks Bloemen, Ton and Marion also owned a large wholesalers in home accessories. This includes vases, pots, and also small decorative items for your home."

But doesn't every florist shop have that sort of thing in its range? Why does this make them unique?
Nadja: "That's right, every florist shop has these types of items in its range. But what makes Hendriks unique is that they are able to add a completely new collection of vases, pots and decorative items to all their stores every 3 to 4 weeks. And this is definitely not the case for a lot of other florists. In fact, I have never come across another florist that could do this.
So, the next question was: how can we connect this unique quality with the appropriate consumer segment and showcase this feature so that everyone instantly knows what Hendriks Bloemen stands for? To make it clear to consumers but also to the staff. It was obvious that we had to create something to do with home and lifestyle. But how?

Sander Dijkstra helped us in with this. On the basis of all the insights and analyses, he came up with a short but powerful retail position: Eigentijds Thuis (Contemporary Home). And that's how Hendriks Bloemen was transformed into Hendriks Eigentijdse Thuis.

Sander developed suitable visual communications in order to bring the chosen brand positioning to life. Menno Verhagen from Global Creations then developed the store interior on the basis of these visual expressions.

I'm still impressed by the fact that Ton and Marion pushed forward with this project. That they made the corresponding investments in both time and money. And that they renovated each store step-by-step in order to bring their brand positioning to life in the interior of all 16 stores. It's even more astounding in light of the fact that this is not a huge business with lots of staff and deep pockets. It is an all-in-one florist business: buyer, strategist, marketer, creative stylist and accountant (and I've probably forgotten another few specialist skills too)."

More distinguishing features and focus
What was the result of the new positioning, in the end?
Nadja: "Various things. First: distinction. They created a completely different position for themselves to separate them from the competition – other discounters and supermarkets. They no longer compete on price (although their pricing is still highly competitive) and create added value for their customers by selling products which help create a contemporary style in their homes. They use products that are commercially "trendy", including bouquets, flower varieties, and colours that are "hot" or "on trend". But they ensure they are still affordable.

Second: focus. The new positioning offers a clear direction, from a strategic perspective, for the company's focus areas. Your employees must have the skills to arrange bouquets in a certain style, for example. You have to work on the basis of a collection. You have to stay up-to-date with developments and trends in order to determine your purchases. And I could go on. There is now clarity about the organisation's direction and focus. It's clear what they have to do and what they have to avoid (or leave for others).

Third: they are now attracting another consumer target group. The people who used to come in for the really low prices are now less of a feature in Hendriks Eigentijds Thuis. However, the customers who used to buy from the more high-end florists are now also patrons at Hendriks.

Lastly: profit. The new positioning has had a huge, positive impact on store turnover and profit. Daniel Pinkse will go into more depth on this subject."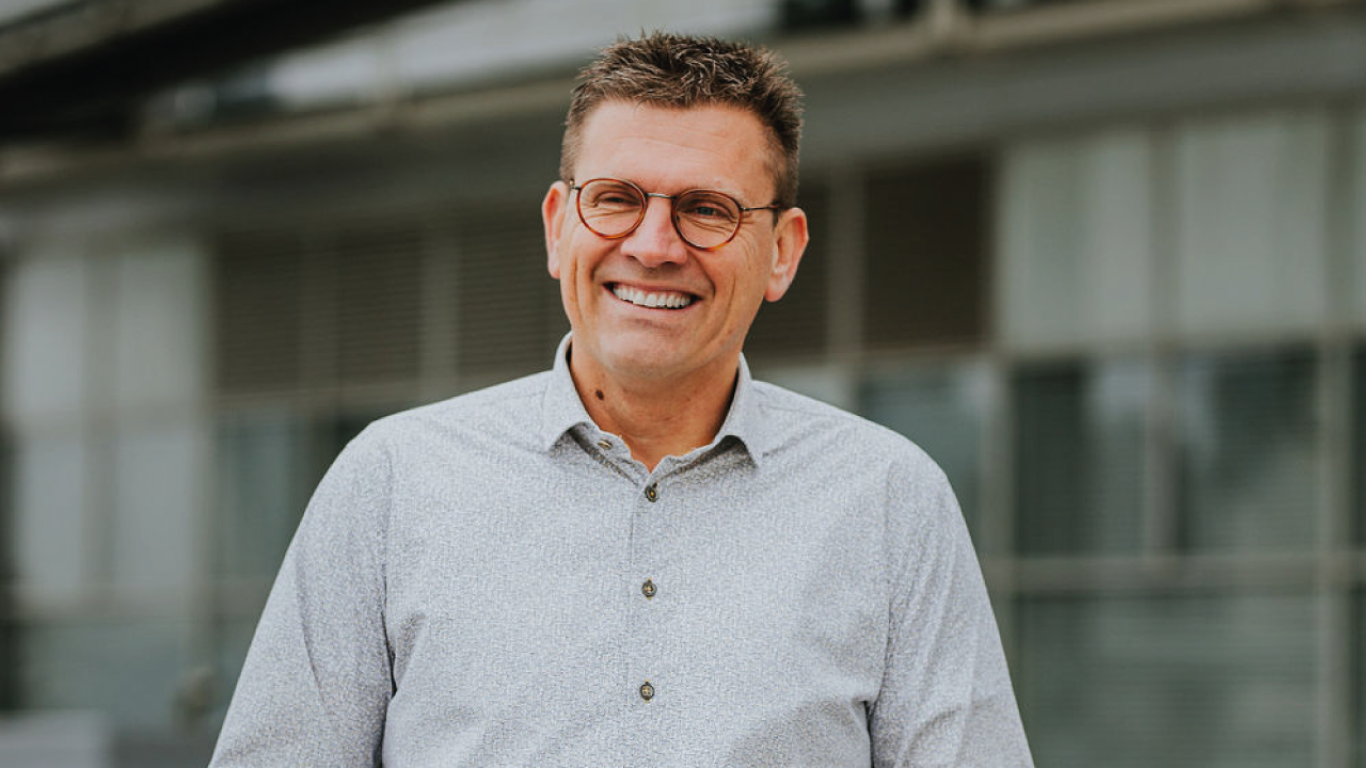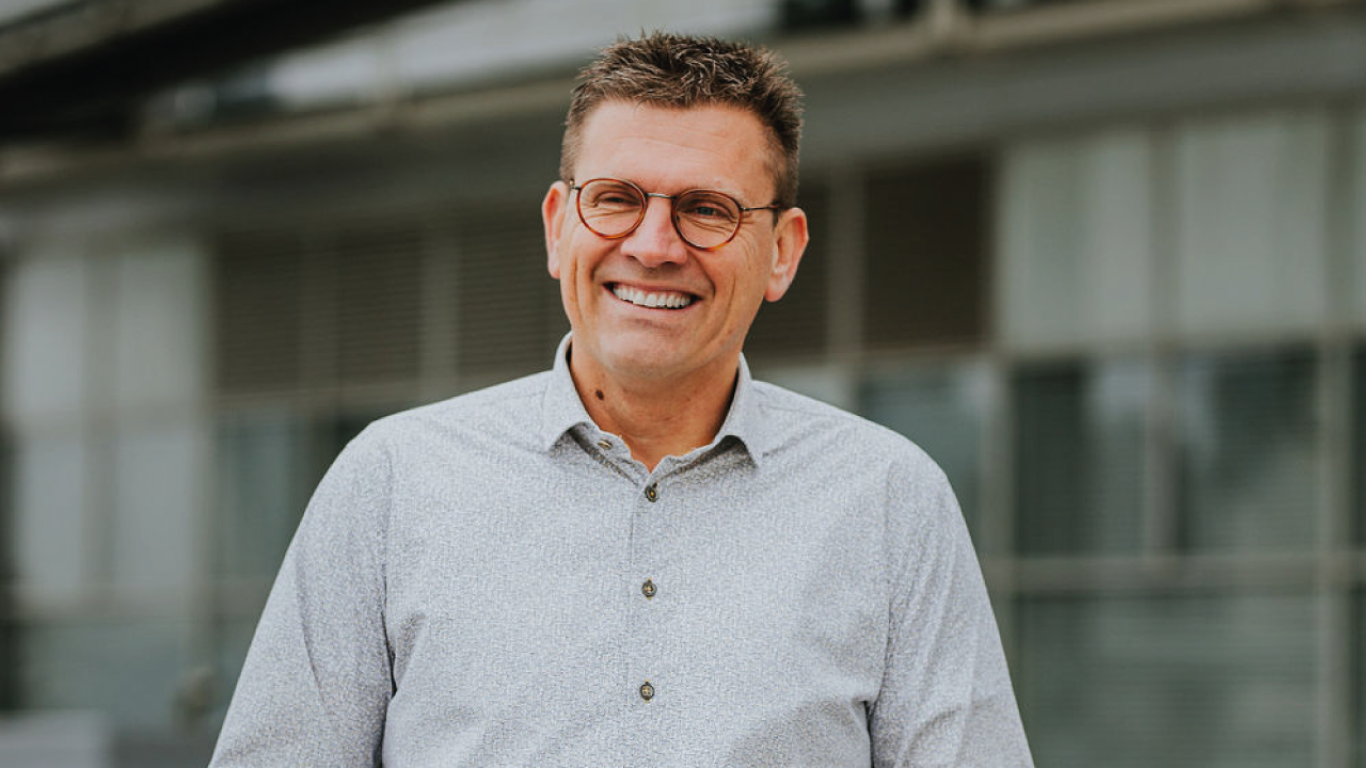 Impact on store turnover and profit
Daniel, what role did you have in this project?
Daniel Pinkse, Consultant Retail Services: "Every improvement project also needs a financial analysis. I was able to do this for Hendriks. Our analysis is not the same as an accountant's analysis. We work with models that focus on turnover from sales. We call this the store's DNA. It is a rational approach to the plant and flowers category."
Reason and emotion are two entirely different things. Many florists are emotional business people, so what was the score at Hendriks?

Daniel: "From the first time that I spoke to Ton, we chatted about figures. What is great is that he is always focussed on figures too. The rational side was already very well developed in this business. As a result, there was a great deal of knowledge about each store's performance and the tills were used to calculate and register what was sold. The nice thing was, I could let Ton use our business model to experience and approach his own company from a different perspective. You see the same thing but from a different viewpoint and that offers energy and new insights."

What issues did you analyse together?
Daniel: "We started with purchasing. We drew up a purchasing analysis. What do you buy over the year on a weekly basis? This gives you an insight into what you buy and when. The funny thing was that we identified new opportunities with other price points as a result of this analysis. Ton then decided to experiment with luxury plant ranges. During this type of analysis, you often notice that the business person's estimates vary hugely from what you are actually told by the data. At the end of this analysis, we had a great overview of the old Hendriks stores. It was very clear where the money was earned and this offered valuable input for the new concept."

Future-proof store?
A purchasing analysis covers the past, but that is precisely what Hendriks wanted to change, wasn't it?
Daniel: "That's right. But there had also been successes in the past. These can often be adapted to the new concept. Simultaneously, they also provide insights into what the stores can realise today already. The second aspect to be tackled was an analysis in terms of turnover for the main groups on a weekly basis store-by-store. The main groups included, for example, flowering houseplants, garden plants and bouquets. This analysis offered insights into store differences and which stores were doing well with which main groups. The results made Hendriks think about whether all of their stores were future proof."

Isn't it the weather that really determines what is required each week?
Daniel: "The weather certainly plays a role in our sector. But that doesn't mean that you don't need to think things through or have a plan. At Hendriks, the range that was available in the store was determined by the auction. This meant that the desired products were not always available in the stores. If you work more according to your own plans and have a vision about your range, you can direct things on this basis. You just apply your purchasing model. But the weather always remains an important consideration. You always have to use your business sense. Plans are there to be changed, and if the weather means changes have to be made, then so be it."

Are all the branches suitable for the new concept?
Daniel: "During the analysis it became clear that the smallest stores were less suitable for the new concept. Hendriks has therefore really thought hard about which are the best locations that would fit the new concept. As a result, a few small branches have closed, but a few new outlets have also opened."

At the end of the day, it's all about the results. Are the stores more successful than before the change?
Daniel: "Yes. The stores are doing well. Not all the stores have been renovated just yet. Hendriks has drawn up a careful detailed plan to realise these refurbishments. For each store, we asked: is this the best location and surface area or should we relocate? A renovation is a costly undertaking and you want to ensure it is suitable for the long term. The figures are looking good, but, as a result of corona measures, it is difficult to make comparisons to last year. The feedback from customers has been very positive. The staff are also extremely proud of the new stores and that is certainly helpful in times of labour shortages."

Before the transformation: Hendriks Bloemen
After the transformation: Hendriks Eigentijds Thuis