Please be economical with the trolleys during peak times!
We ask you to be economical with trolleys during times such as the spring supply peak. We make maximum use of our trolleys during such periods by speeding up repairs, stacking packaging efficiently and the internal night rental scheme. Daily truck deliveries also help to reduce the imbalance in the number of trolleys at each location.
Broken trolleys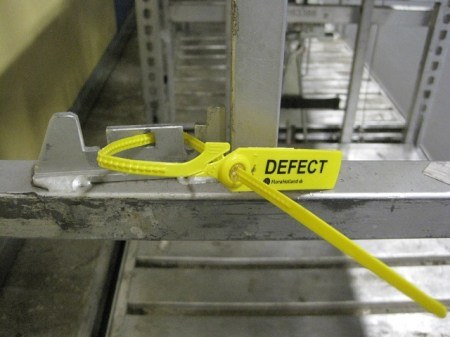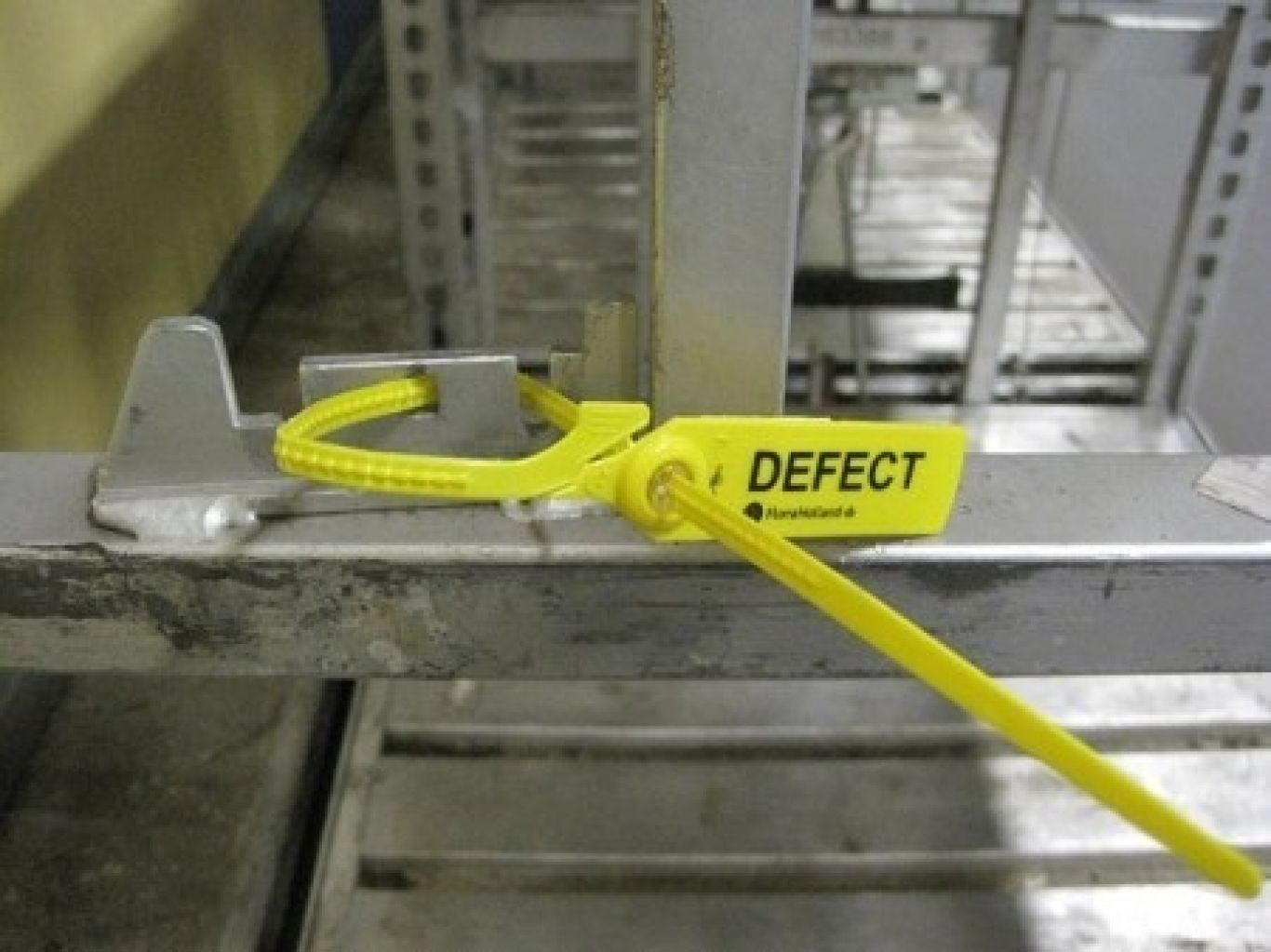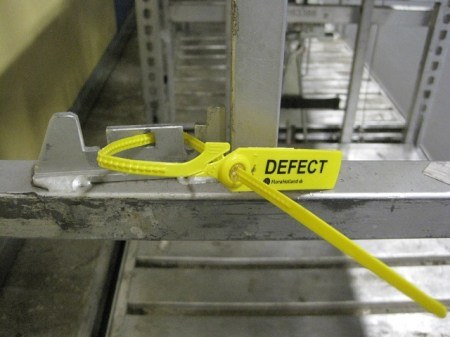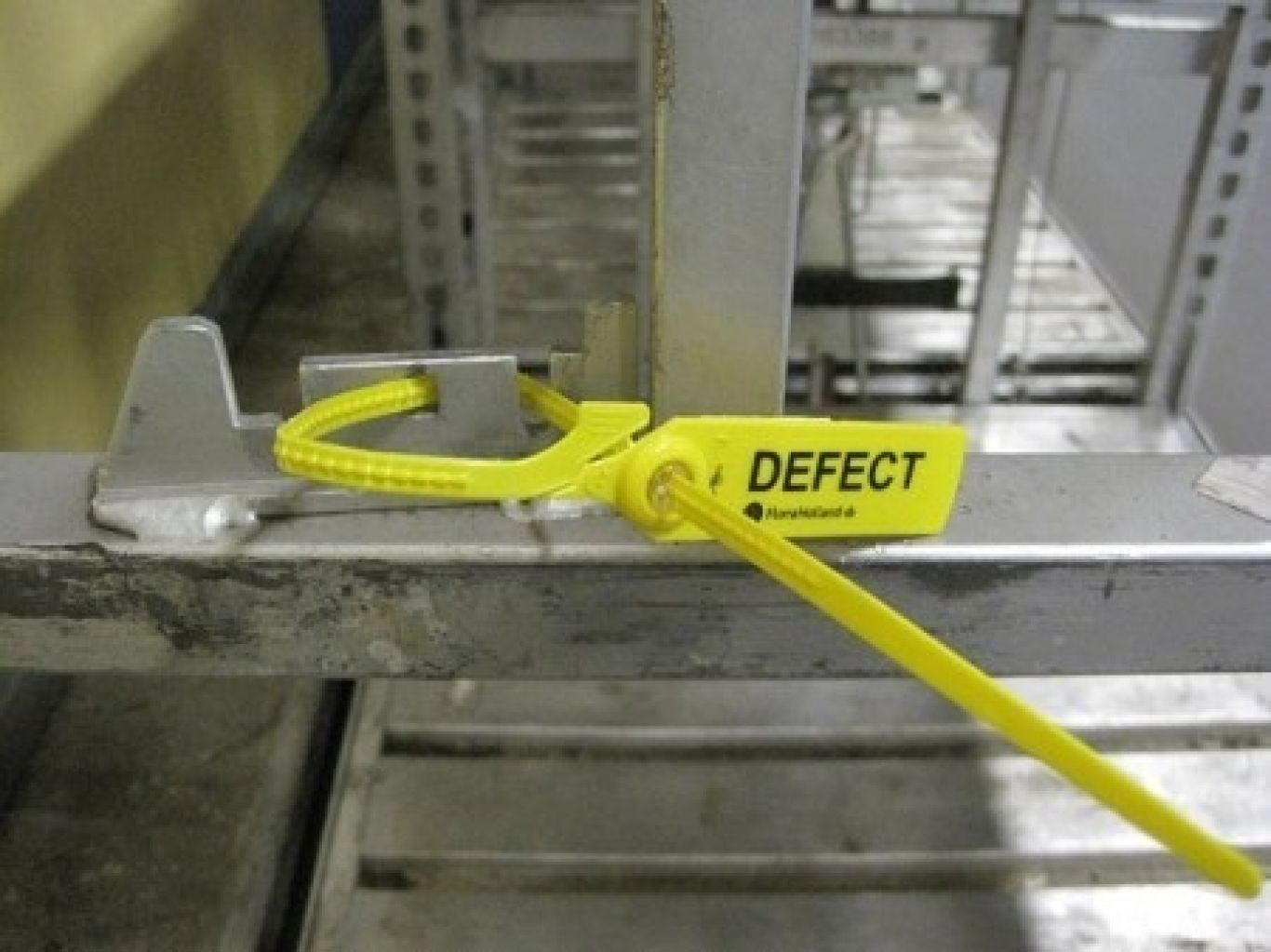 Is the triangle on the trolley broken, are trolley shelves bent or are there other defects? Then hang a yellow defect label on the broken auction trolley. Yellow defect labels can be found in the supply area at all locations. A defect label looks like this (see photo).
Secure the label through the lock plate holder. This makes the defective trolley easily recognisable. Royal FloraHolland will then take the trolley to its workplace for repair. Do you have a defective trolley, but there are no defect labels available? Then please inform a Royal FloraHolland employee.
Do you have a defective trolley with a lock plate? Then you can have it removed by a Royal FloraHolland employee (a technician).