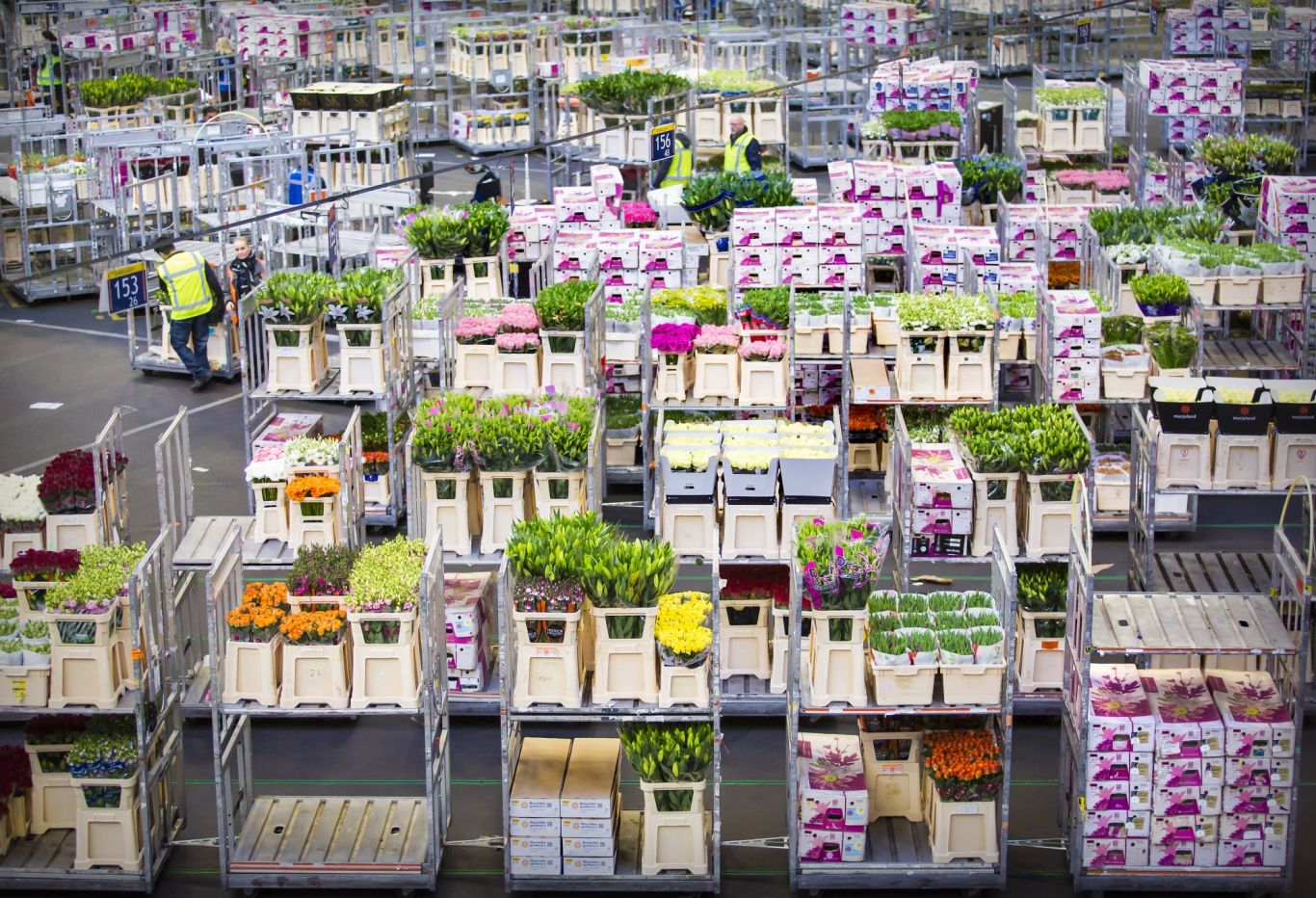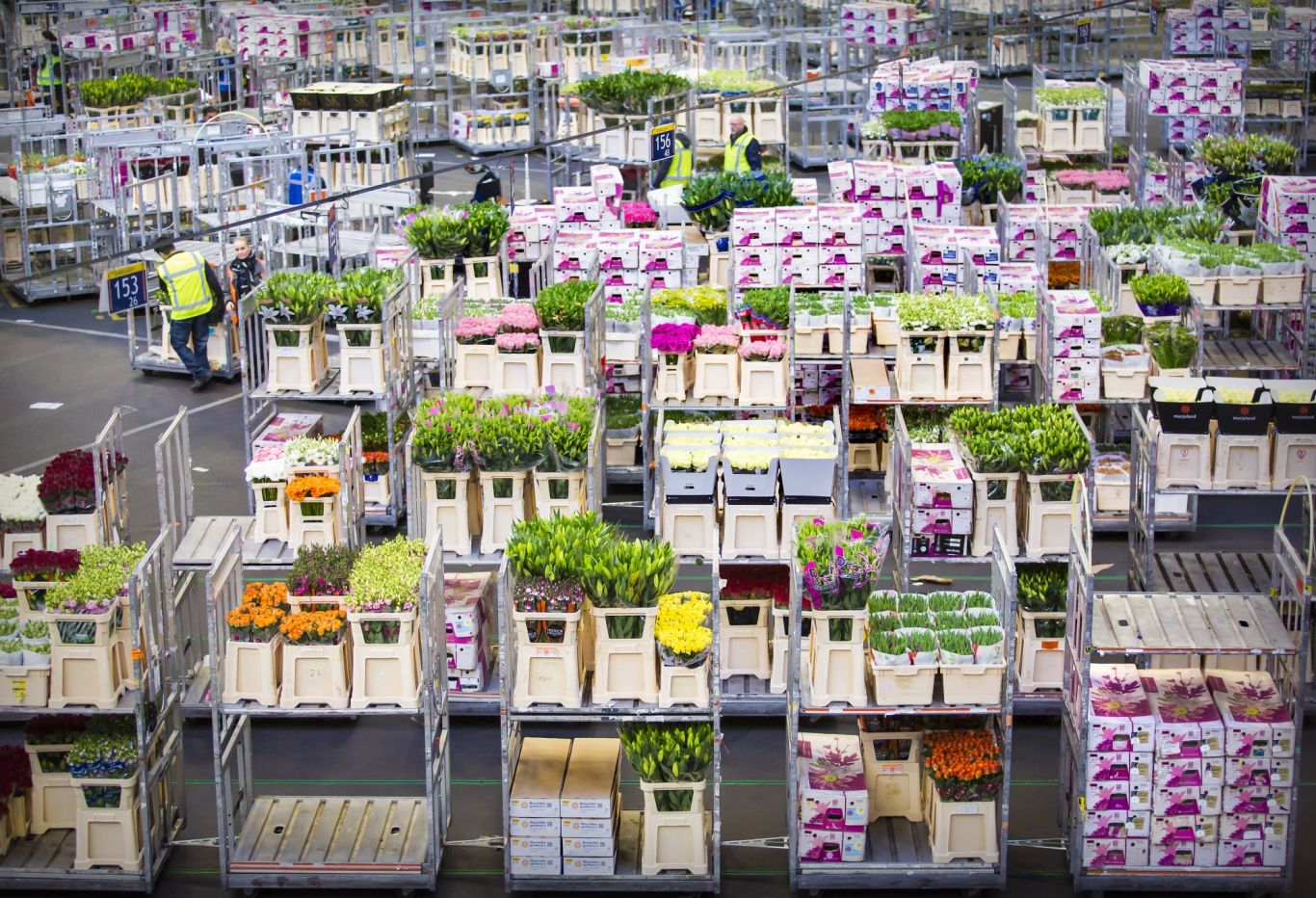 We are preparing for the 2023 peak period with both customary and additional measures. The objective: predictable logistics services and meeting end times as often as possible during the upcoming peak period. Which is why, as of 3 April, we are making changes in our logistics process. In Naaldwijk and Aalsmeer, an accelerated start for flowers and final push in plants should lead to improved and predictable logistics results. The second additional measure for the 2023 peak is higher volumes per transaction.
Just like last year, we are entering a challenging peak period. It is sure to be busy, but when and how busy exactly is difficult to estimate. We want to provide our services and logistic supplies as well and as predictably as possible, with two additional measures to go with the usual ones:
Accelerated start for flowers & final push in plants from 3 April: we are making changes in our logistics process in Naaldwijk and Aalsmeer. Plant employees will start processing flowers first. As soon as we see that end times are going to be met, they will then start processing plants. Once the flower process is complete, flower employees will help out with the 'final push' in plants, if needed. We will deliver flowers within standard times as much as possible - well ahead of the late peak times of 2022. Plants are (scheduled) to be delivered later than usual. On most days, the last delivery times are between 12:00 and 2:00 p.m.; on absolute peak days this will be later - but no later than 4:00 p.m.. See the forecast and end times page for current times. We will, however, be processing and delivering full CC containers at both locations immediately after the auction window.
Higher volumes per transaction during peak period April to June: During busy days, we will have higher volumes per transaction than during quieter days where we keep a close eye on pricing. We will be basically starting with the same minimum auction unit as usual and raising the minimum auction unit faster to reduce the number of transactions. As a result, there will be fewer transactions, and logistics will be able to achieve better delivery times.
Higher volumes per transaction means that it won't be possible to buy as many small packages as usual, especially on busy days The auctioneer will decide for each product group how, and to what extent, higher volumes per transaction will be applied. Clock Presales will be capped to avoid many buyers switching to this for their small transactions. Clock Presales is already currently capped at 50% of total supply, with this percentage going down. How far down we're still figuring out.
Useful tip
With the exception of early auction days, auction times won't be changing. Check out
non- and early auction days here
. We are providing additional logistic supplies and continuing to recruit unabated. Office staff will help out on the busiest days. The impact of the additional measures depends on the actual volume and staff shortage. We will continue to adjust our forecasts accordingly.
Why these additional peak measures?
Ready together
We don't want to be taken by surprise this year, and only together can we ensure a successful peak period. With the total package of peak measures that is now in place, we believe we will be able to provide predictable logistics services. This certainty is a gain compared to last year. The measures, however, require adaptation from all of us.

Our customer contact colleagues will be available to anyone with queries. We are also organising information sessions. Growers, buyers and transporters who buy from our export locations have received an invitation to do so.