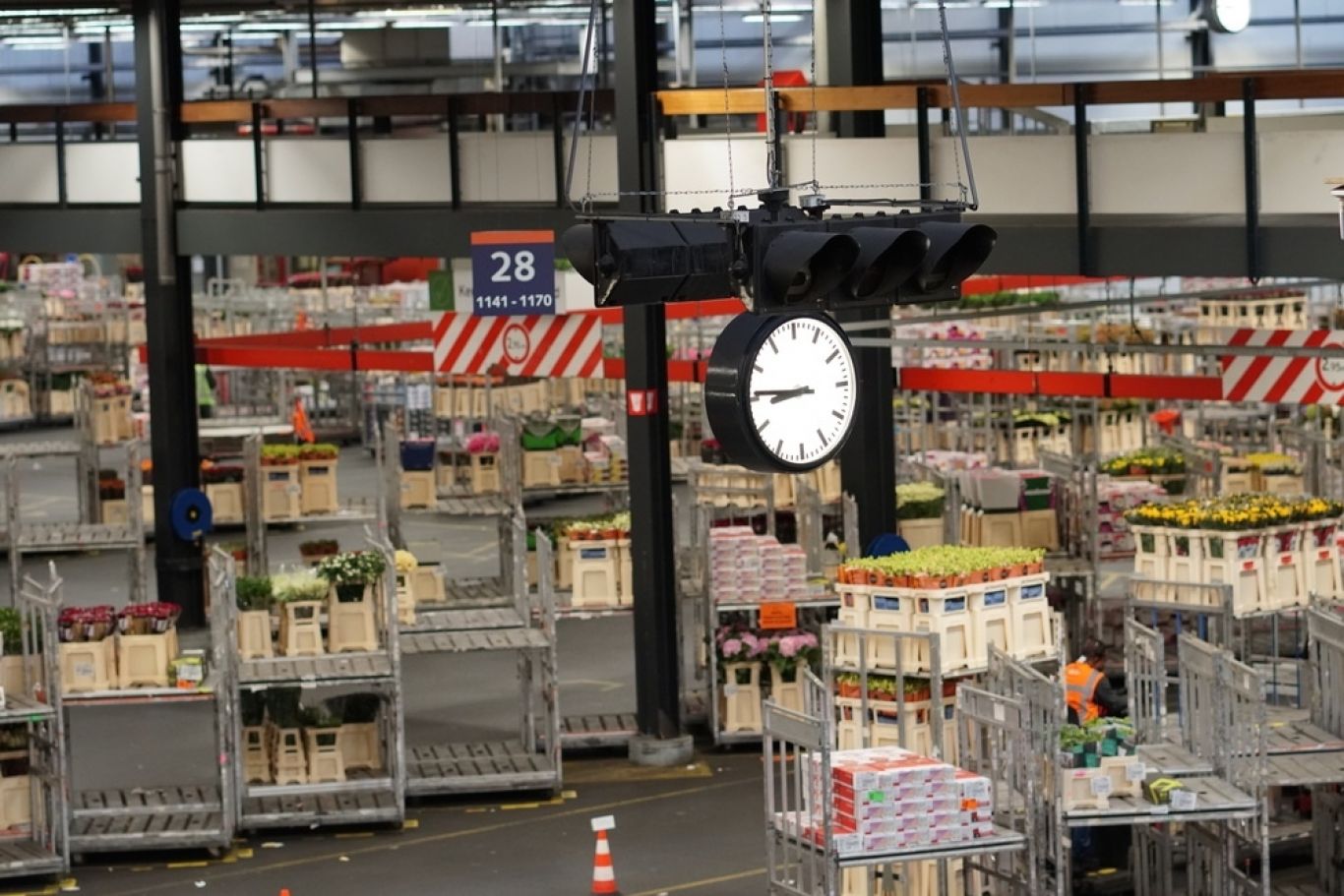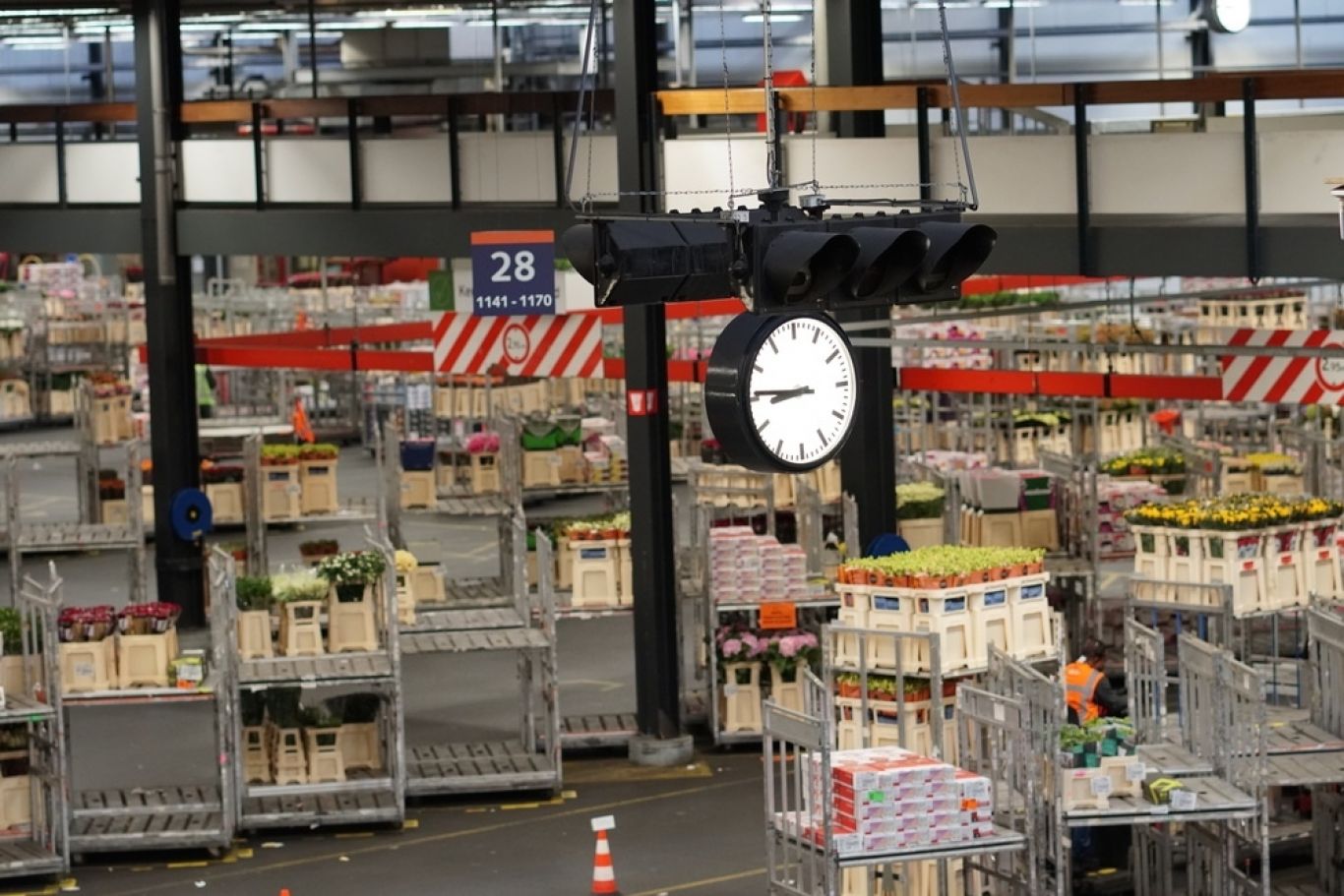 Due to a major nationwide technical disruption on our KOA (Remote Buying) system, auctioning started several hours later than usual today. It is expected that all supplied flowers and plants can be auctioned due to sufficient buying power on the clock. Nevertheless, the disruption caused by the delay had a major impact on our customers and their people.
This morning's disruption was caused by synchronization problems on the KOA network. As a result, a large proportion of buyers could not log on to KOA. At a time when not enough buyers can log in, this ensures that there is insufficient buying power to auction on the clocks. Royal FloraHolland always strives to achieve an optimal price. We therefore only started auctioning when the system was able to run at full capacity again.
Auctioning in larger volumes, extra staff deployment
Steven van Schilfgaarde, CEO Royal FloraHolland: "Despite the circumstances, we did start auctioning with a considerable delay. We understand that this unpleasant situation has consequences for all parties in the chain, especially our customers, their employees and also our own staff. We apologize for this. We have been auctioning flowers and plants in larger volumes since 10.30 h this morning. We have asked our employees in logistics to continue working longer at our locations. Our office staff have also joined logistics at all locations. We want buyers to receive their products as soon as possible and are very happy with the flexibility of our people. We thank growers, buyers and our staff for their understanding and patience in this difficult situation."
Follow current forecast end times via Twitter
The disruption also means that the forecast end times are currently not visible on the corresponding page on the Royal FloraHolland website. At the moment, we can announce the forecast end times below via this post:
Aalsmeer: 4.20 p.m. flowers; 4.00 p.m. plants
Naaldwijk: 3.45 p.m. flowers; 4.25 p.m. plants
Rijnsburg: 4.30 p.m. flowers and plants
Eelde: completed
We will regularly update expected completion times via Twitter
@FloraHollandEN
.
What is the current situation?
As yet, there is no indication that this problem will impact auctioning next Monday. Monday auctioning will start again regularly at 6 am. Should there nevertheless be a reason for a change in the auction, we will inform customers via e-mail and the RFH disruption Whatsapp group.

The disruption also affects the current data available in various RFH information sources including Account online, Insights and Floriday.

Our Customer Contact Centre will be open longer today (until 8pm) to be able to answer all questions from our growers and buyers and serve everyone.
Stay informed in case of disruptions
You can stay informed in case of disruptions through multiple channels:
Sign up for our free messaging service via WhatsApp via
this link
;
Check Royal FloraHolland's malfunctions page to find the latest malfunction updates.

Or download the free 'RFH news app' on your phone or tablet via the App Store or Google Play. There you will find the "disruptions" tab with the latest updates at the bottom.