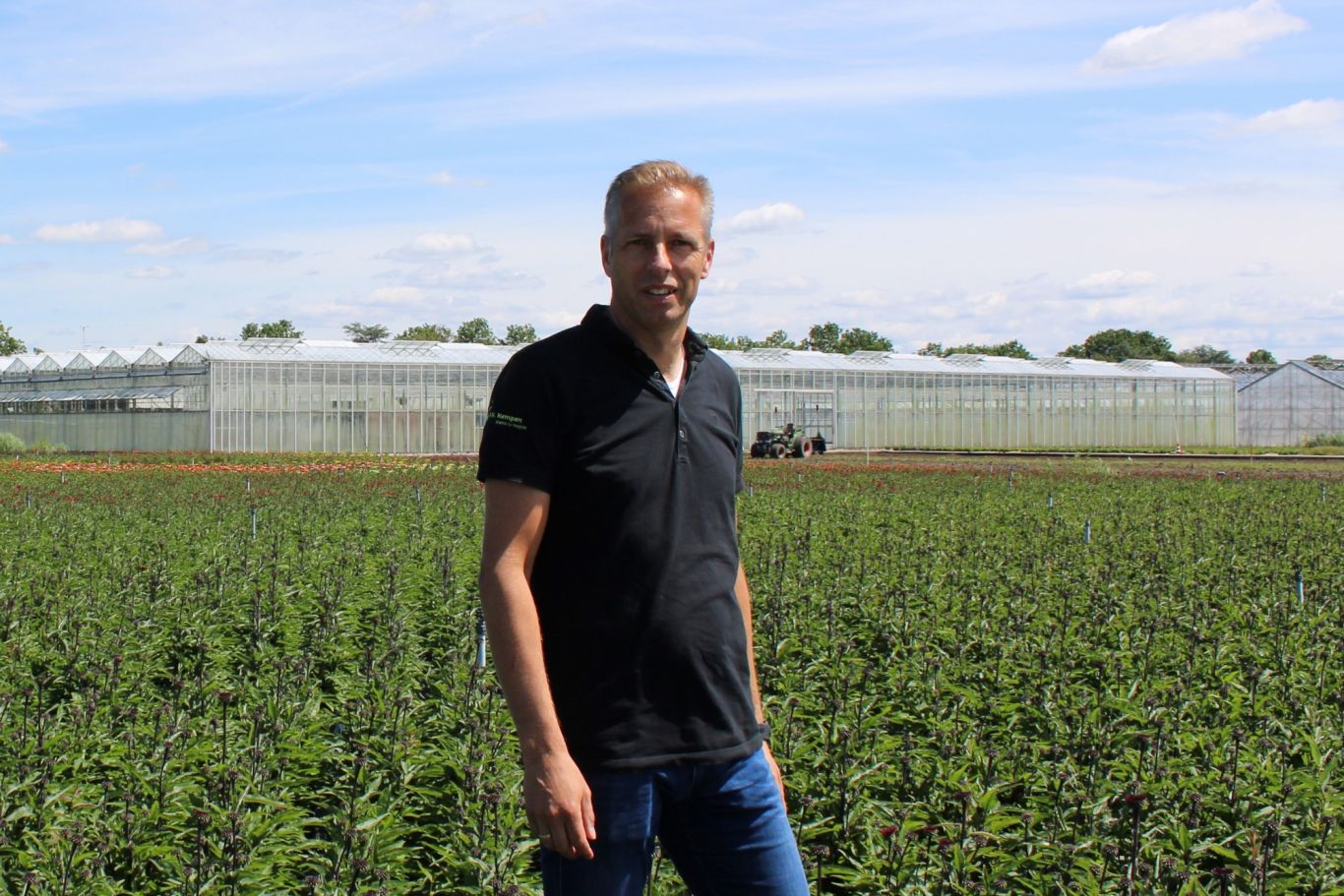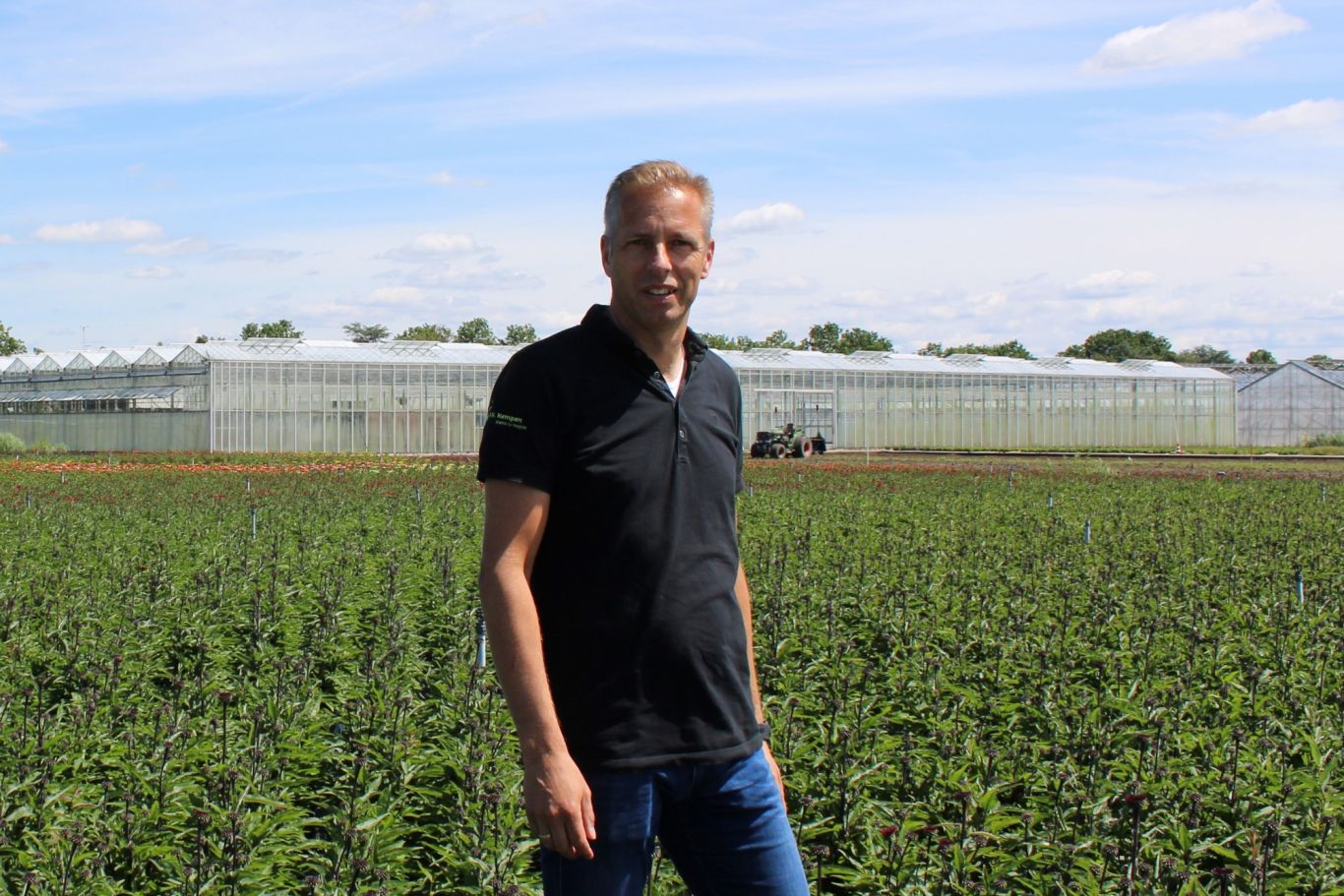 If you do what you were doing, you get what you got. A cliché, Members' Council member Sander van der Vaart knows. "But it is true. You might think: good, then we'll keep doing what we've always done. Because I think it's fine as it is. But as far as I'm concerned, that's not a sustainable attitude."

You may prefer to keep things as they are. But the world around you is changing. And fast too. It is important for the floriculture sector to anticipate this. Together.
Not a gloomy story
Five years ago, no one had a business plan which included the words 'pandemic' or 'war'. That is different now. The energy market is unpredictable. The platform economy (i.e. buying and selling online) has grown considerably thanks to Corona. Sustainability is increasingly higher on the agenda. Is this column intended to be gloomy? Certainly not. But I do want to emphasise that the world is changing very fast. And that we, as the floriculture sector, cannot stand still.

What should we do next? Royal FloraHolland is already on the move. But it is not going fast enough yet. Just look at our earnings model. Money has to be added every year to balance the budget. Then some more bricks are sold. But is that a sustainable solution? It has to be done differently.
The potential of our platform
With Floriday we have everything we need to remain a leading platform in floriculture. But then we have to move forward. To maintain our position in world trade and, above all, to strengthen it.

Let me draw a parallel with Amazon. You may order something there from time to time. This platform was once established as a closed marketplace that only sold its own products. That has long since ceased to be the case. It is precisely because the platform is open to everyone that it is successful. Amazon determines the conditions. Amazon collects fees for services purchased from it. External sellers pay a fee to use the platform.

Should Floriday become a kind of Amazon for flowers and plants? I don't know. But if we don't take action now, the digital marketplace for floriculture worldwide will soon be filled by another party. Someone else will cut the grass in front of our feet. And then we will have lost our independent position. Someone else will determine the conditions, and we will have to pay. It is up to us to prevent this from happening!
Get moving
This may sound like daydreaming. It is absolutely not. This is the reality. What can we do? Let me make it clear first: the mission of Royal FloraHolland must remain central. Whatever we do. And that mission is: bringing supply and demand together and thereby ensuring optimum pricing. But the vision - how you get to that point - and the strategy - how we do it in practice - they change.

We are all members of the cooperative. And we are entrepreneurs. Creative people who know very well that to stand still is to go backwards. That's why it's so important to combine our voices. Speak with the cooperative. Provide the Members'Council with input. Become aware of the world around you. Be informed and participate in discussions during information meetings. Together, we will ensure that our marketplace is and remains powerful. And can grow even further. The opportunities are there, we just need to capitalise on them.

A column is regularly published by the Council of Members in which a topic is addressed that concerns a Council of Members member, but also observations and developments are discussed. This time, it is Members' Council member Sander van der Vaart, member since 2018. Sander is general manager of F.N. Kempen B.V. in Mijdrecht.