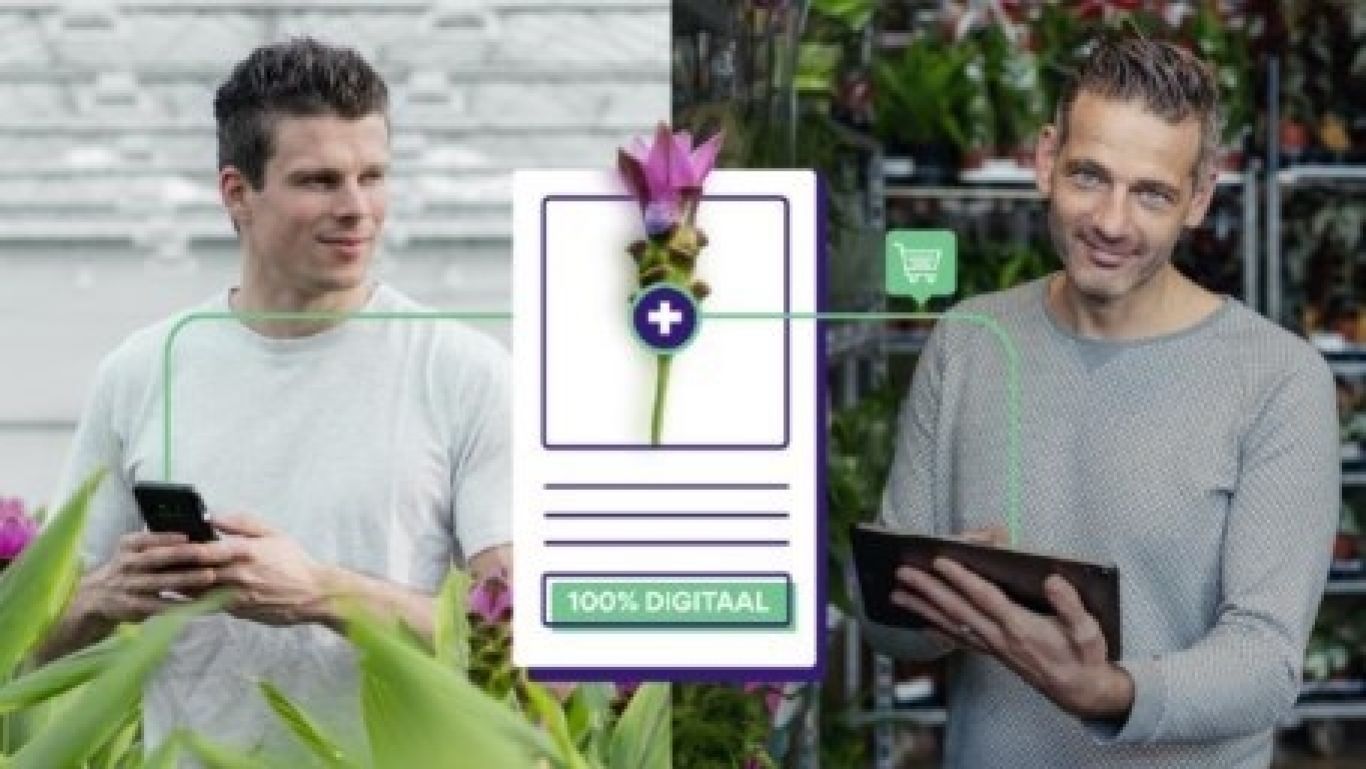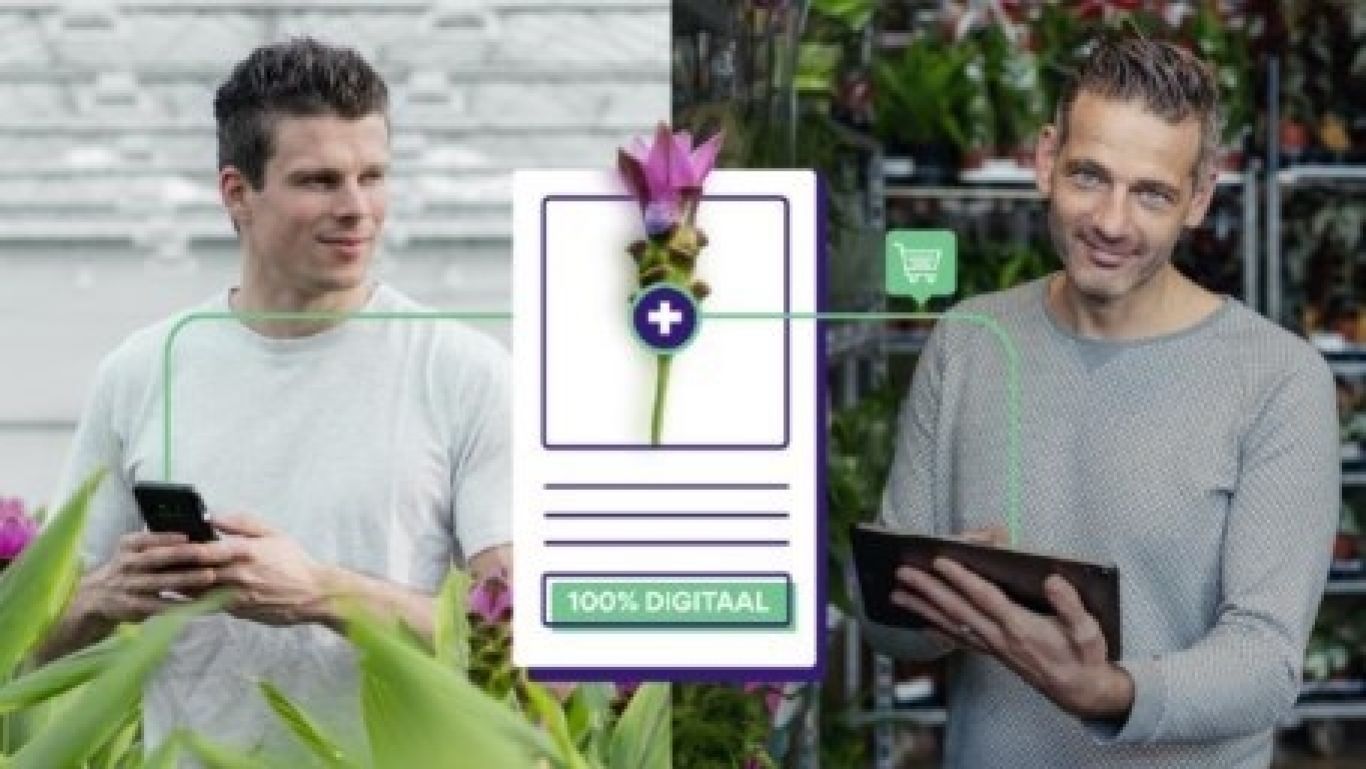 Over the past year, in our dealings with both growers and buyers, there have a been a number of queries that we have been hearing time and again. In 2020, we posted several updates with frequently asked questions. In this article, we would like to take you through the five most frequently asked questions of 2020!
1 Why doesn't Floriday use graduated prices?
We are regularly asked why we do not work with graduated scales. On the one hand, graduated prices are used to charge delivery costs and transport costs for smaller orders. On the other hand, graduated prices are sometimes used to give bulk discounts
In situations where a buyer is going to order directly from the grower's supply, these graduated prices don't work well. Buyers have linked their webshop to the supply, with orders being placed in the course of the day. With the first order, it isn't yet known what the order quantity will be at the end of the day. This means the price of the first purchase has already changed because more purchases were made the same day.
So what solution do we offer in Floriday to pass on the handling and transport costs? It is possible to add transport costs to the delivery conditions. These costs may include either the actual transport costs or other handling costs. The advantage of this method is that these costs are calculated over the entire order and not over individual bargains.
For companies that are looking for an option to set up a bulk discount, use can be made of the minimum purchase quantity. A grower can find this under 'special offer'. This indicates that the special offer is only valid for a specific purchase.
2 How does Floriday handle my data?
With Floriday, Royal FloraHolland is developing a new digital infrastructure for the floriculture industry. We are often asked what happens with grower and buyer data in Floriday. The functions in Floriday make it possible, for example, to digitally record contract information between grower and buyer, such as agreements on prices, quantities, labels and stickers as well as additional conditions. It is crucial that growers and buyers can rely on integrity in the handling of their data. At Floriday, we are committed to 100% integrity in the handling of data, which means we guarantee that everything takes place in accordance with transparently communicated and monitorable policy when transactions are carried out
Users of Floriday have access to their own data at all times. In addition, the applicable laws and regulations for privacy, competition and data security are complied with. With the advent of Floriday, and as a result of 100% Digital, Royal FloraHolland has, among other things, taken additional measures in the field of access to data, staff training, technical measures, internal audits and the establishment of a data committee.
3 Why do my buyers ask for forward prices?
Buyers find it increasingly important to be able to view and, if so desired, order future supply already. This allows them to respond faster and more effectively to certain requests and busy periods, which is why growers are being asked to enter prices in advance. This can easily be done in Floriday using the 'Forward prices' function. (This is part of list prices for plant growers, which you can find under the heading supply in Floriday).
Thanks to forward prices, you can plan your supply in the list prices a year in advance. Buyers can also pre-order from this supply through Floriday. And what if you want to copy the same prices next week? Through the button at the top of the screen, easily copy the prices and quantities from this week or another week in the past. (For flower growers, it isn't yet possible to view future supply in advance).
4 Do I need another software system besides Floriday in order to work 100% Digital?
You can work 100% Digital in different ways. Growers and buyers have the choice of continuing to work using their own software package or through the Floriday screens. In the past year, software suppliers have been extremely busy linking their software package to Floriday by means of the API link. This gives growers and buyers the option of continuing to work in their familiar package and at the same time meet the requirements of 100% Digital.
As a buyer, you have several options to work 100% Digital:
You can continue to work from your own software package through one of the API links (Floriday API-link or Blueroots API-link) between your software package and Floriday.
A link between the VMP and Floriday will also enable you to continue working in your own software package and to comply with 100% Digital.
Sending Florecom orders also meets the conditions for 100% Digital. This also requires using the Floriday purchasing dashboard, so that orders that do not directly match the grower's supply can still become valid orders.
5 I am still receiving orders from my buyers over the phone or by email, how should I deal with this?
We often hear from growers that they are still receiving orders by phone or email because buyers are not yet ready to work 100% Digital. What is the best way to deal with this? As a grower you can, in any case, make sure that your supply is properly set up in Floriday and that your shop is activated so that buyers can quickly find and order the right items. When buyers call with their order, you can say that you will send them a purchase tip. This is a short-term special offer that buyers can respond to and approve within 3 hours. The purchase tip is easy to create. You can find this in 'My shop', under 'Special Offers' or the purchase tip can be sent through the link with Floriday from your own software package.
6 Why must 100% Digital be done now?
In 2016, Royal FloraHolland chose to start the digitisation process and to prepare for the future. Floriday was launched in 2017 and, with its digital channels, is sufficiently mature to take the next step in digitisation. Royal FloraHolland is convinced that the digitisation process will bring many benefits to the industry and that it will offer new and more efficient opportunities for transactions to take place. In addition to the benefits of digitisation, we as a sector must also comply with the more stringent European legislation and regulations (PSD2) that require changes to be made to the way transactions are concluded for direct trading, and these transactions have to come about through Floriday.